Meeting schedule for year 2021-2022 (September 1st 2021 to August 31st 2022)
10 septembre 2021
28 octobre 2021 (CA spécial)
19 novembre 2021
10 décembre 2021
Members of the Board of Directors

Me Claudine Cusson, President
Me Claudine Cusson a obtenu son baccalauréat en droit de l'université de Montréal en 1987 et a été reçue au Barreau du Québec en 1988. Elle se spécialise en litige commercial et pratique à son compte. Elle obtient un D.E.S.S. en droit commercial en 1995.
Un de ses dossiers étant retenu pour un projet-pilote de médiation en Cour supérieure, elle découvre ce mode alternatif de résolution des conflits. Elle complète sa formation en médiation civile, commercial et travail en 1998.
En 2013, Me Cusson obtient son accréditation en médiation familiale. Depuis janvier 2014, elle pratique exclusivement en médiation et le rêve d'un Centre de médiation prend forme. Me Cusson a incorporé le Centre de médiation St-Hubert en mars 2015. Son équipe actuelle inclut quatre autres médiateurs.
En 2016, Me Cusson est cooptée au conseil d'administration de l'AMFQ où elle s'est principalement impliquée dans le dossier de la formation et de la stratégie. Elle a agi comme vice-présidente pendant trois ans avant d'être élue présidente en octobre 2021.
Me Cusson s'est impliquée également au Comité de médiation du Barreau de Longueuil.
2020-2021
«Les défis de la séparation en pandémie» - Collaboration au panel de dix médiatrices familiales membres de l'AMFQ pour La Presse+, par Maude Goyer, 28 janvier 2021.
«Plus de séparations en temps de pandémie» - Entrevue donnée pour Naître et grandir, par Maude Goyer, 8 décembre 2020.
2019-2020
«Les séparations, la médiation et les divorces en général en temps de COVID-19» – Reportage à ici.radio-canada.ca suite à une entrevue donnée pour l'émission 15-18, reportage par Nancy Caouette, 13 avril 2020.
«Covid-19 et conflits familiaux : la médiation à la rescousse» - Entrevue donnée à Stéphanie Marin pour La Presse canadienne, 8 avril 2020

« La garde partagée en temps de crise : ce que vous devez savoir en temps de Covid-19 » - Reportage à ici.radio-canada.ca suite à une entrevue donnée pour l'émission 15-18, reportage par Annie Desrochers, 24 mars 2020.
2016-2017
«Le calcul de la pension alimentaire» - Reportage à ici.radio-canada.ca suite à une entrevue donnée pour l'émission Entrée principale, reportage par Vincent Bolduc - Le reportage, 2 février 2017
«Médiation familiale» - Reportage à ici.radio-canada.ca suite à une entrevue donnée pour l'émission Entrée principale, reportage par Vincent Bolduc - Le reportage, 11 janvier 2017
Courriel pour rejoindre Me Claudine Cusson, présidente: presidence@mediationquebec.ca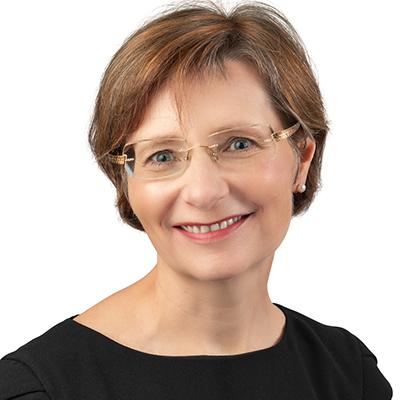 Mrs Julie Thériault, Vice-President
Mme Julie Thériault est détentrice d'un baccalauréat de l'Université du Québec à Trois-Rivières en psychologie et d'une maîtrise en sciences de l'éducation avec un champ de spécialisation en orientation scolaire et professionnelle de l'Université de Sherbrooke. S'intéressant au champ de la psychothérapie, elle a complété une formation en psychothérapie brève avant d'effectuer un retour aux études au terme desquelles elle obtient une maîtrise en travail social de l'Université McGill.
Membre de l'ordre des conseillers et des conseillères d'orientation du Québec depuis le début des années 2000, madame Thériault a joint l'ordre des travailleurs sociaux et des thérapeutes conjugaux du Québec en 2011. Elle obtient son accréditation à la médiation familiale en septembre 2014. Date à laquelle elle amorce une pratique privée à titre de médiatrice familiale dans la MRC de D'Autray, principalement à Lavaltrie.
Conseillère d'orientation dans les écoles de la commission scolaire des Samares de 2000 à 2004, madame Thériault travaille pour le Centre Intégré de Santé et de Services Sociaux de Lanaudière depuis 2004 où elle a occupé différents postes à titre d'agente de relations humaines et de travailleuse sociale. Elle œuvre présentement au service psychosocial courant du CLSC de Lavaltrie où elle intervient auprès d'adultes aux prises avec différentes problématiques (couple, famille, coparentalité, etc.).
Au fil des années, madame Thériault a participé à différents conseils d'administration (Groupe d'entraide Populaire de Lavaltrie, Travail de rue de Lavaltrie, Carrefour Jeunesse-Emploi de D'Autray Joliette, CPE le Siffleux). En ce moment, elle est membre et vice-présidente du conseil d'administration d'Enfance Libre Lanaudière, un organisme régional dont la mission est la prévention des agressions sexuelles et de toute forme de violence à l'égard des enfants.
Courriel pour rejoindre Mme Julie Thériault, trésorière: tresorerie@mediationquebec.ca

Me Véronique Beaudry, Secretary
Me Véronique Beaudry, notary, holds a Diploma in Notarial Law from the University of Sherbrooke and was admitted to the Chambre des Notaires in 2009. She has since worked in the Gatineau region. Since 2015, she has focused her practice on mediation and conflict resolution. A family, civil and commercial mediator, Ms. Beaudry cares deeply about the humane treatment of clients' crisis situations in order to maintain harmonious links and win-win solutions for all.
Involved in her community, she is a member of the Board of Directors of Maison-Vers-Femmes, an organization that helps women and children who are victims of violence and is a member of the Board of Directors of the Association of Single-Parent Families. and recomposed Outaouais, which offers support to families in the Outaouais.
In addition, Me Beaudry teaches a Seminar on Participatory Justice and Mediation and Probate Law in the Civil Law Program at the University of Ottawa.
Finally, this active mother is listening to her clientele and is passionate about mediation in Quebec.
Mrs Sandra Londono
Ms. Sandra Londono is a social worker and family mediator at the University of Montreal, a member of the Order of Social Workers and Marriage and Family Therapists of Quebec and a graduate in Project Management from ESG UQAM.
Since 2011, she has accumulated experience working with families in separation conflict. Among her best experiences, she counts the animation of groups of children of separated parents in order to support them in expressing their feelings about separation and the coordination of workshops with parents in separation conflict, in order to equip them for communication centered on the needs of their children.
She also collaborated with International Social Services to create an International Family Mediation Charter with the aim of encouraging the practice of mediation to resolve cross-border family disputes.
She has collaborated with several Spanish-speaking media in order to equip separated immigrant families in Quebec and to promote the services available in matters of separation and domestic violence. In addition, she has served on several Boards of Directors in the past and chaired a Foundation that helps Colombian war victims for several years.
She currently works as a family mediator, supervisor of family mediators under engagement, trainer in mediation approach, psychosocial expert in childcare and co-parenting coach.
Ms. Londono remains convinced of the importance of providing quality services to separated families and of supporting professionals who share this same mission.

Mrs Thérèse Waked
Mrs Thérèse Waked is currently a social worker in the health and social services network with a clientele of seniors. At the same time, she practices family mediation with couples in the context of separation and in the context of opening a protective regime. Master's degree at the University of Sherbrooke in Intercultural Mediation, writing of the final essay in progress.
The fact of having been a member of the conference committee for two consecutive years gave him the desire to work more within a board of directors in order to promote family mediation, to contribute to various projects and to participate in decision-making concerning topics and issues surrounding our practice.
Being a social worker in Lebanon and Quebec as well as a volunteer in several community organizations has given her a global vision of cultures and a better understanding of the particularities of each person.
Trilingual (Arabic, French and English), she has managed to adapt quickly in cities as multicultural and cosmopolitan as Montreal and Laval. It also gave me the opportunity to intervene more easily with different communities and to promote the intercultural approach in my practice as a family mediator.
She wishes to learn and share new strategies and approaches as a professional speaker in a multi and interdisciplinary context in knowledge of all existing issues. This position offers tasks and responsibilities that challenge her and that meet her ambitions and the expectations she has set for her professional career.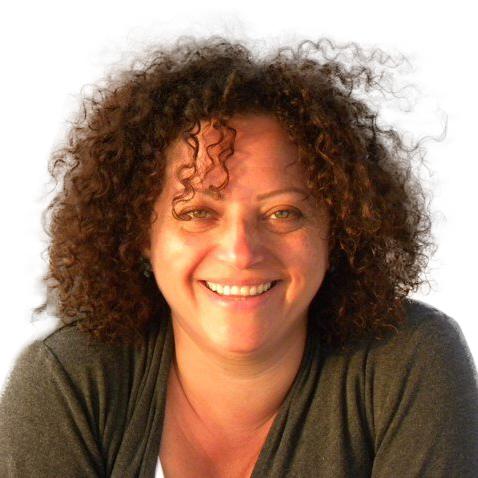 Me Véronique Collard
Me Véronique Collard is a lawyer and works exclusively in family matters and has been a family mediator since 2012 and parental coordinator since 2015. She also acts as supervisor of family mediators as well as a mentor for lawyers in family law. She is a partner in the firm Collard & Eustace inc.
She has been a member of the AMFQ since obtaining her accreditation as a mediator. His involvement in recent years has focused a lot on the various committees of the Bar of Montreal, including the participatory justice committee which puts forward all modes of conflict resolution, the Visez Droit committee as well as the committee of liaison with the Superior Court as well as volunteering with Justice Pro Bono.
The reading of the minutes of the last general assembly challenged him especially with regard to the solutions proposed by the family and youth sub-committee. For several years, she has been discussing within the various committees in which she is involved and with her colleagues the importance of the co-parenting session even before the filing of legal proceedings. She also finds the collaboration of all those involved with families (lawyers, social workers, judges, psychologists, therapists, etc.) essential in a spirit of collaboration, in the best interests of the children.
She would be honored to sit on the board of directors of the AMFQ. Her professional experience, her ability to work in a team, her sense of organization and her interest in mediation are assets that she wishes to place at the service of the AMFQ.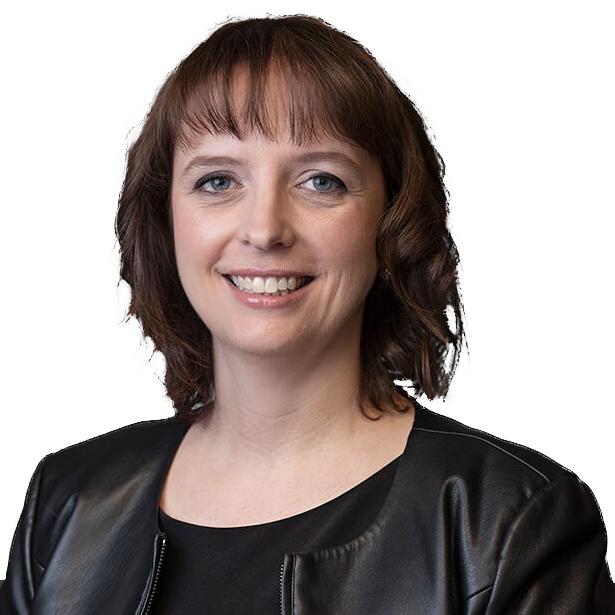 Mme Lyse Soucy - outgoing President
Ms. Lyse Soucy holds a master's degree in social work from the University of Montreal and a master's degree in public administration from Enap.

She taught at the School of Social Work of the University of Montreal for 30 years at the bachelor's and master's level. During the same period, she worked in the health and social services network as a social worker and did independent practice.
She also worked at the Ordre des travailleurs sociaux for two years as a professional affairs manager.
With all of these professional experiences, she became a certified family mediator and founded the Centre de médiation familiale de Granby, and with a colleague, Centre de médiation familiale de Drummondville.
Also, Mrs. Soucy led for two years the basic training in family mediation, training given by the Bois-Francs Mediation Center.
Throughout her career, she has invested time in advancing the social work profession, holding positions on committees and boards. She was the coordinator for region 16 (more than 3000 social workers and marriage and family therapists) from 2012 to 2015.
Elected in 2017, Ms. Soucy joined the board of directors of the AMFQ and made her contribution by accepting the position of treasurer. Having been elected President in October 2018, Ms. Soucy is proud to be able to continue the excellent work of the Board of Directors.
Email to reach Ms. Lyse Soucy, president: presidence@mediationquebec.ca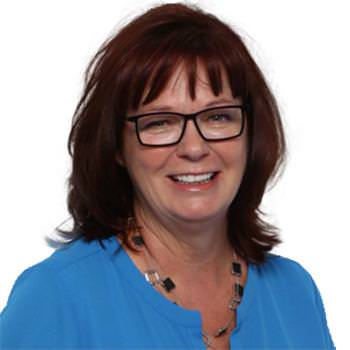 Mme Josette Boudreau - administratrice
Mme Brigitte Gauthier - administratrice
Mme Marie-Janou Macerola - administratrice
Mme Nadia Phaneuf - administratrice