Si vous êtes médiateur familial sous engagement et que vous recherchez une formation complémentaire, nous vous invitons à consulter notre formation : formation complémentaire 45 heures    

Information on payment methods:
In order to help us reduce the Paypal fees that we have to pay during this method of payment, we invite you to prioritize the Interac method of payment.
We thank you for your collaboration.    
Participants testimonials :
«
Very competent and dynamic trainer. Thank you Violaine! Plenty of room for comments / questions, which is greatly appreciated during breaks! I really enjoyed the training!
«I really enjoyed the two days we discussed children's issues and parents' mental health. The role plays allowed to better understand the material discussed in group. Thank you Me Belzile!»    
«Very satisfied with the training. Many thanks for your generosity. I come out with concrete tools for my practice. Your passion is contagious, I can't wait to start mediation.»
«Thank you. I learned a lot from the examples in practice, very relevant in content. This led me to a good understanding of couple dynamics in mediation.»
Description
Overview
This basic course (60 hours) is intended for all members of professional orders to professionals wishing to practice family mediation covered by the Regulation respecting family mediation.
The training and documentation are in French.
A certificate will be given to each participant who has completed the entire 60 hours.
Course Outline
Consult the course outline : Course Outline
Prerequisites for accreditation :
Have been a member for at least 3 years of one or other of the professional orders mentioned in the Regulation on family mediation. Certain professional orders require that this basic training be followed at the end of this 3-year period.
IMPORTANT : Accreditation as a family mediator
You don't automatically get accreditation to act as a family mediator. To do this, the professional who has followed the training must submit an accreditation request to his order with commitment and agree to complete, within 2 years of accreditation, 10 family mediation mandates under the supervision of a mediator. accredited who has completed a minimum of 40 family mediation mandates and to undergo additional training of 45 hours in family mediation within this period.
Violaine Belzile is a lawyer (1985) and a family, civil and commercial mediator. She is also an accredited arbitrator. She has practiced for over 30 years in a private practice in Montreal in civil and family law. She has helped thousands of people through one of the most delicate stages in their lives, the breakdown of a union. His approach takes into account the global nature of his clients' problems, both from a legal point of view and the complexity of their human needs. She is the author of several articles, conferences and trainings addressed to lawyers and also to mediators, on the rights and obligations of de facto spouses, on the claim for unjust enrichment as well as on mediation and negotiation. Ms. Belzile provides supervision to accredited mediators and is engaged in the development of private modes of prevention and dispute resolution. She is Chair of the Participatory Justice Committee of the Barreau du Québec and a member of the Office of Arbitration and Mediation of Quebec.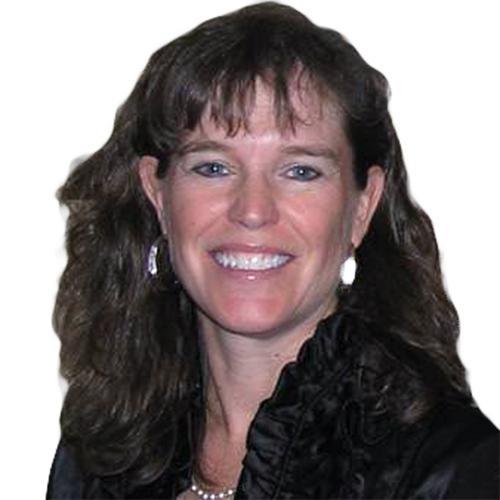 Caroline Paquet is a member of the Order of Psychologists of Quebec, the Order of Guidance Counselors and Psychoeducators of Quebec and an accredited family mediator. She also has training in special education. For the past twelve years, she has worked with children, adolescents, young adults, parents and couples. Its interventions are generally aimed at promoting self-esteem development, behavior modification, academic success and decision-making. She is also authorized to work with people suffering from learning disabilities, hyperactivity, attention deficit or behavioral disorders. Also, her experience and training allow him to offer educational and professional guidance services.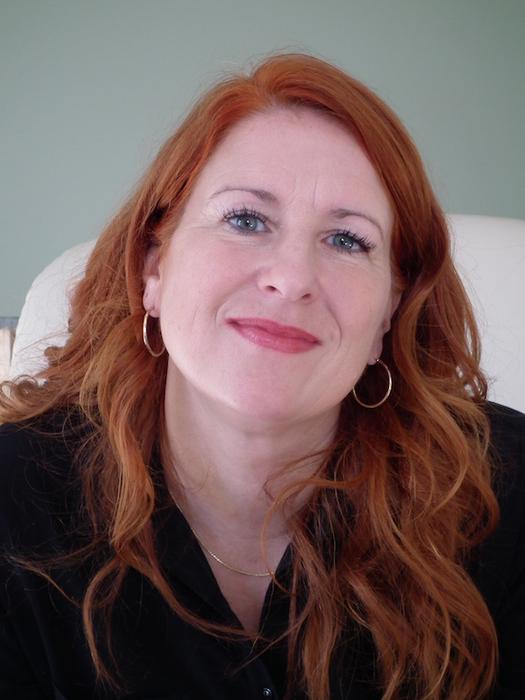 Location and dates
Training location 


IN VIRTUAL CLASSES
Dates


Les classes virtuelles (J2 et J3) seront en avant-midi de 8h45 à 12h30 (duréede 3,75 heures par AM).  
Les classes virtuelles (J1, J4, J5, J6, J7 et J8) seront données sur des journées entières de 8h30 à 12h00 et de 13h00 à 17h00 (durée de 7,5 heures par jour).
Jour 1 - 23 mars 2022 (7,5 heures)
Jour 2  (1 de 2) - 24 mars 2022 (3,75 heures)
Jour 2  (2 de 2) - 29 mars 2022 (3,75 heures)
Jour 3  (1 de 2) - 30 mars 2022 (3,75 heures)
Jour 3  (2 de 2) - 31 mars 2022 (3,75 heures)  
Jour 4 - 11 avril 2022 (7,5 heures)
Jour 5 - 13 avril 2022 (7,5 heures)
Jour 6 - 14 avril 2022 (7,5 heures)
Jour 7 - 19 avril 2022 (7,5 heures)
Jour 8 - 21 avril 2022 (7,5 heures)
TOTAL DE 60 HEURES
Price
$ 1 750,00 (plus taxes) including :
material;
coffee breaks;
membership until up to 1 year from the end of your training. To benefit from it, you must register with the AMFQ when you receive your accreditation with commitment. Details will be communicated to you during your training.    .
Note : Places are limited to 22 participants.
Registration information
FULL payment only
Online registration and full payment by INTERAC TRANSFERT of CREDIT CARD

Please complete the form at the bottom of this page and select "FULL Payment". A receipt will be issued during the first day of training. You must make your payment within 24 hours of registering. After this period, your registration will be deleted without any notice. Your payment confirms and reserves your place for your registration.
Promotion: Participants in our training will be able to obtain free membership as an AMFQ member until April 21, 2023 if you register as a member after receiving your accreditation with commitment from your professional order. If you subsequently wish to keep your privileges as a member of the AMFQ, you must contact us to renew your prorated portion of the remaining days, from April 22, 2023 to September 30, 2023.
General Cancellation Policy
Les places sont limitées à 22 participants.
Aucun paiement par chèque n'est accepté.
Vous devez effectuer votre paiement lors de votre dans les 24 heures suivant votre inscription. Après ce délai, votre inscription sera supprimée sans aucun avis. Votre paiement confirme et réserve votre place à votre inscription.
Si vous désirez annuler votre participation, elle doit être reçue, par courriel, au plus tard le 23 février 2022 et elle sera assujettie à des frais administratifs de 125,00 $ (plus taxes) non remboursable et non transférable à une inscription ultérieur à la formation ou à toute autre formation.
Une annulation reçue après le 23 février 2022 ne donnera droit à aucun remboursement et ne vous permet pas d'obtenir le matériel qui pourrait être remis et vous serez responsable du paiement du solde total. Le fait de ne pas assister à l'événement ne constitue pas une annulation en soi.

L'AMFQ ne peut être tenue responsable d'un problème d'accès ou de bande passante lié à l'internet du participant. Il ne sera pas possible de demander un remboursement ou un report en lien avec ce problème.

En raison de la formation dispensée via la plateforme ZOOM, on vous demandera d'ouvrir votre vidéo. Si vous souhaitez intervenir verbalement avec le formateur, vous devez également disposer d'un micro (qui devra demeurer fermer sauf lorsque la parole vous sera donnée). L'utilisation du « Chat » dans l'application ZOOM pourrait également être utilisée selon les consignes du formateur. Il est de votre responsabilité de vous assurer que ces outils sont disponibles et fonctionnels sur l'équipement que vous utiliserez pour vous joindre à la formation et que vous en connaissez l'utilisation.

À titre de dispensateur de la formation de base 60 heures qui a été reconnue par le COAMF et chacun des ordres professionnels, nous avons la responsabilité de mettre en place les moyens nécessaires pour nous assurer que les participants ont reçu tout le contenu de la formation (l'ensemble du 60 heures) pour la pratique de la médiation familiale tel que prévu au Règlement. C'est donc pour cette raison que nous vous informons qu'il est de votre responsabilité d'être présent à l'ensemble de la formation (être à l'heure le matin, être de retour à l'heure spécifiée (pause) et pour les journées de formation complète, être à l'heure au retour du lunch. Il n'est pas exclu que nous utilisions l'enregistrement des journées de formation pour valider la présence de chacun. Cet enregistrement ne sera pas utilisé autrement pour que les présences. De plus, il est obligatoire que nous puissions vous voir (utilisation de votre vidéo) pour l'ensemble de la formation. Une vidéo fermée sera comptabilisée comme une absence pour toute la période où elle sera fermée. En conclusion, les retards et les vidéos fermées feraient en sorte que vous pourriez ne pas recevoir votre attestation à la fin de la formation. Cette attestation confirme que vous avez suivi l'ensemble de la formation (60 heures).

Nous considérons qu'une absence de 15 minutes est une absence importante.

Nous nous réservons le droit d'annuler un événement en tout temps. Vous aurez alors droit au remboursement total des montants payés.
Un reçu vous sera envoyé par courriel le 1er jour de la formation.